News

BGI's Davit Kakoishvili Spoke at the Panel Discussion on the Occasion of the GIAC Arbitration Days 2021
BGI Senior Associate Davit Kakoishvili participated in a panel discussion on the issue of "Arbitration under Georgian International Arbitration Center (GIAC) Arbitration Rules seated in Switzerland". The discussion was organized by GIAC together with BGI, two other Georgian law firms and a leading Swiss boutique law firm specialized in international commercial, investment and sports arbitration – Lévy Kaufmann-Kohler and was on the occasion of the GIAC Arbitration Days 2021. The panelists discussed advantages and challenges related to arbitrating a dispute in Switzerland under GIAC rules, while Davit spoke about issues related to recognition and enforcement of an arbitral award delivered as a result of such arbitration. Q&A session and lively discussion followed. "We are delighted to partake in the GIAC Arbitration Days and discuss new opportunities in arbitration which will encourage internationalization of the field in Georgia." said Davit Kakoishvili.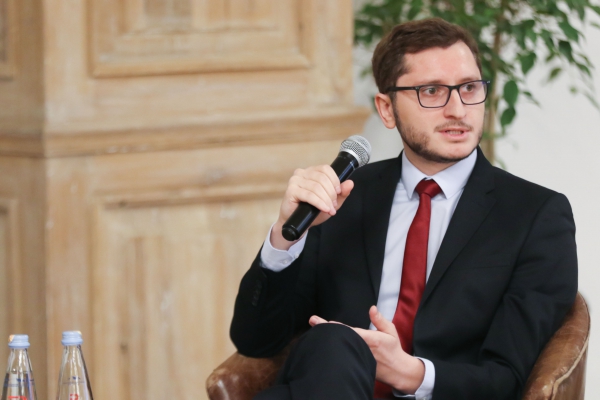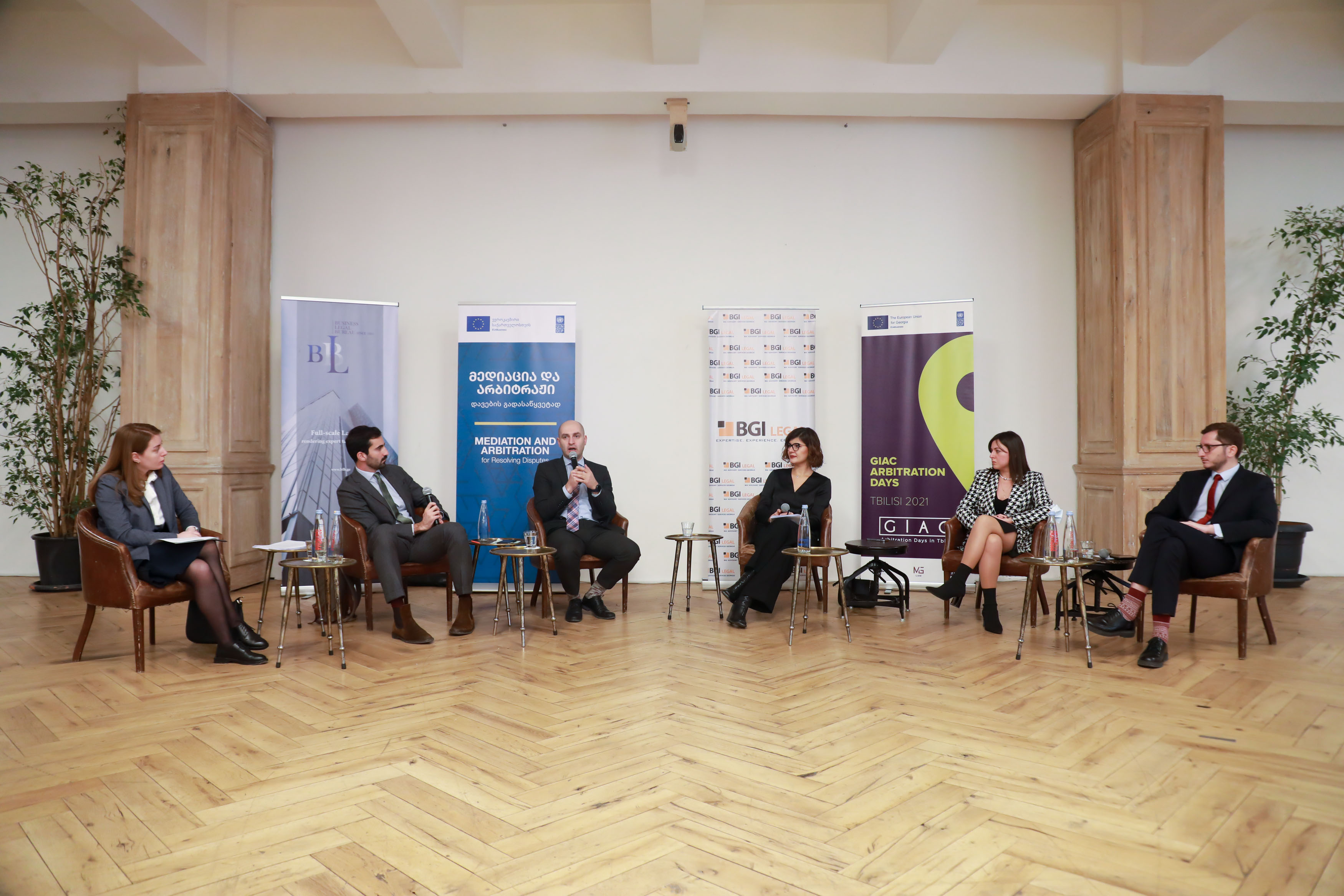 A leading figure in capital markets and M&A, Lasha Gogiberidze has an enviable track record of acting on the market's highlight deals, primarily advising banks, including international developmental institutions. He wins praise for his responsiveness and is described as "very client-focused and understanding of our needs."
Chambers Global - 2018
Zaza Bibilashvili is a well-known and highly regarded figure in the Georgian legal market. One of the founding partners of the firm, he oversees projects and is a key contact for clients. Lasha Gogiberidze has been called "one of the leading lawyers in Georgia" and "a central person not just in capital markets, but in the legal market in general." Considered an expert in capital markets and project finance work, particularly in the energy sphere, he is highly respected by his peers, who say: "He`s among the top lawyers who shaped the legal market."
Chambers Global - 2016
Lasha Gogiberidze maintains an excellent reputation for his expertise in capital markets and project finance, handling some of the market's most prominent lending transactions. Clients highlight him as an "open-minded" practitioner who "always comes up with a good solution" and provides advice which is "straight to the point and concise." Zaza Bibilashvili has experience of handling some of the biggest mandates in the market, most recently advising on substantial real estate projects. He is also a noted practitioner in the dispute resolution arena.
Chambers Global - 2017